Does In-Car Safety Technology Help Your Teen Drive Safer?
[Written By DriversEd.com Contributing Writer Christina Wood]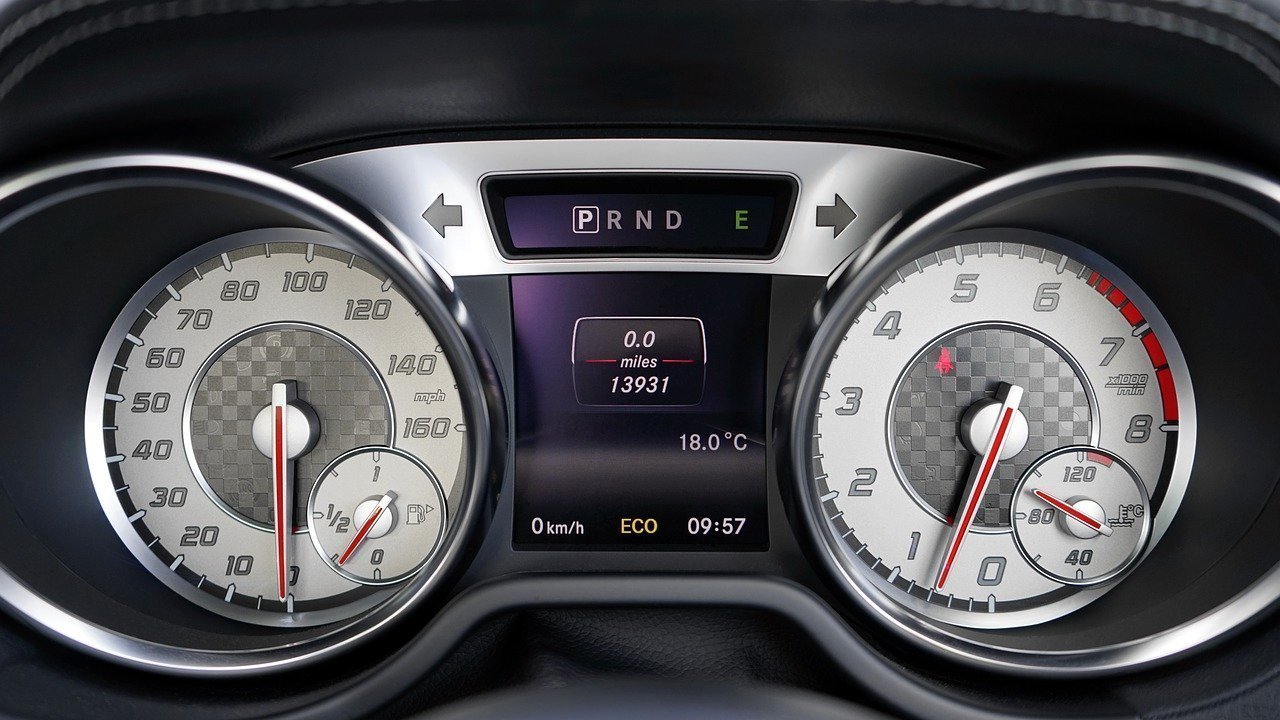 Remember when the promise for The Future included flying cars and robots that would do all the housework? That future isn't quite here. But in the last few years there has been huge innovation in cars. Manufactures aren't even working on flying cars but they are determined to give us a car that can drive itself. And as they build out the elements that will one day converge to become a car that can pick the kids up at school or drive you to work while you sleep in, they have been adding those features to new cars as they perfect them.  Some of these technologies – blind spot awareness alerts, lane keeping, pedestrian detection, and crash mitigation and avoidance — are already stepping in to save lives. But what about learning to drive in a car that does some of the driving? Is it a great way to keep newbie drivers from making deadly mistakes? Or will it teach them to be lazy drivers, too reliant on technology?
Teens are inexperienced drivers and so more prone to making mistakes. They are young and so more likely to take risks. And, if they drink, the impact on them is more likely to lead to a crash. They will outgrow all of this — if they stay safe.
And there is very little doubt that safety technologies reduce death – and injury. Air bags, electronic stability control, seat belts, and ABS brakes have proven themselves so valuable in preventing fatalities and injuries in car accidents that they are now — and have been for years – mandatory equipment in all cars. Some newer technologies, though, are less proven because they are so new. But if you have ever seen them operate, it's not hard to see how they will save lives. "I can clearly state that crash mitigation is a wonderful addition to any vehicle," offers Keith Russell Regional Director of Business Development and Operations for DriversEd.com . "This has the ability to dramatically reduce collisions and greatly lower the senseless crash totals which exist today on our roadways."
And, as more manufacturers add them to cars, more data is becoming available. For example, a recent study by the Insurance Institute for Highway Safety (IIHS) found that cars with automatic braking systems reduced rear-end crashes by about 40 percent. Forward collision warnings alone cut crashes by 23 percent. Autobrake systems also greatly reduced injury in crashes. In fact, according to the study, if all vehicles were equipped with autobrake systems that worked as well as those the IIHS looked at, there would have been at least 700,000 fewer police-reported, rear-end crashes in 2013. Those are compelling numbers, especially for teenagers who crash more often than adults.
Some of this safety probably does come at the cost of driver ability. "The advent of backup cameras and blind spot alerts will reduce driver abilities and skills as people in time come to rely on these alone," says Russell. We can see how this has played out with automatic transmissions. Since the automatic transmission launched, people have grown more and more dependent on them. These days many people can't drive a car with a standard transmission. "But what happens when one of these systems fail and drivers have overly relied on them?" asks Russell. Anyone unable to drive a manual transmission who has found themselves behind the wheel of one can attest to this in visceral embarrassment and fear.
Eventually, this will probably become less of an issue. Front crash prevention is steadily becoming more prevalent, but it is usually optional. That will change. In September, the National Highway Traffic Safety Administration and IIHS announced an agreement in principle with automakers to make autobrake standard on all models. But cars — especially new cars with long life cycles — evolve slowly. So anyone learning to drive should prepare themselves for any contingency. And that includes being able to drive both cars that include new technologies and those that don't.
It is easy enough to make sure you — or your teenager — has these skills, even if you both drive a car with every new technology available. Just set up a driving lesson with a professional driver at DriversEd.com who can go over — and over — the skills necessary to drive any car on the road. "Driver knowledge and skill is as important today as it has ever been," says Russelll. "It should continue to be paramount."
Stay Informed
Stay current with blog updates, new offers, and exclusive deals! Join our mailing list today.