10 Online Teen Driver Resources That Will Make You a Better Driver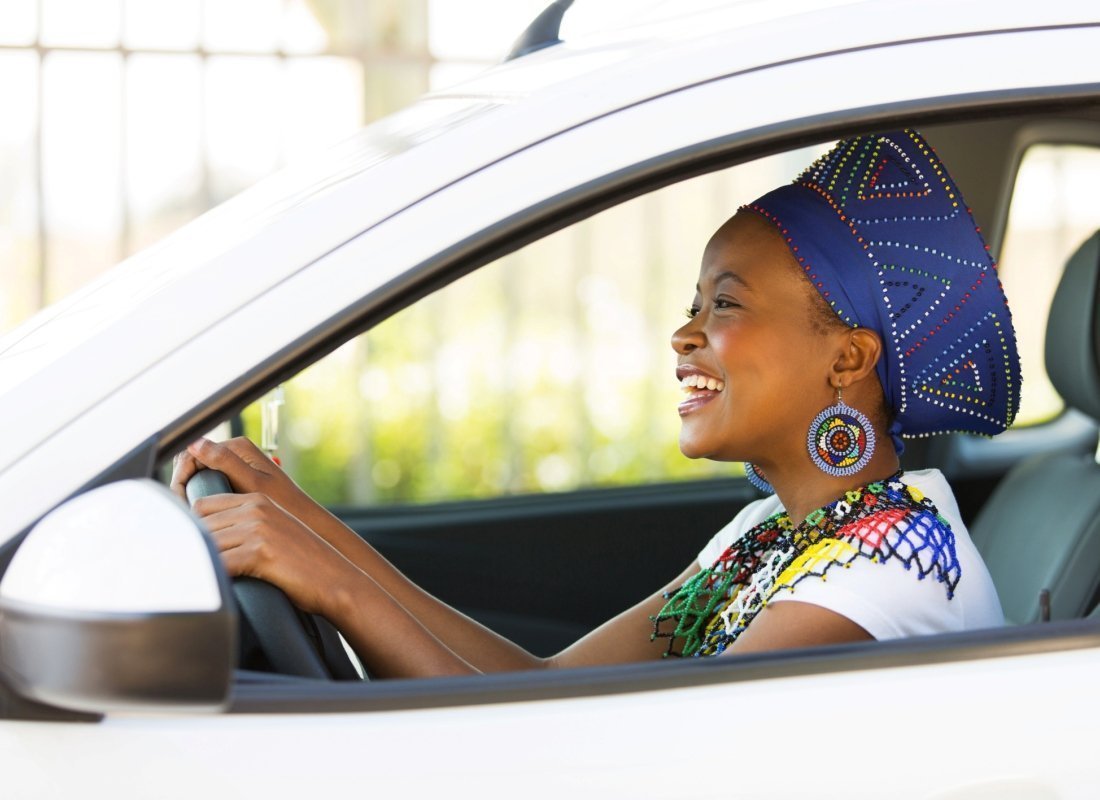 When new drivers first get on the road, one of the first things they learn is how much they still don't know. No, it's not because they didn't pay enough attention in drivers ed; rather, because driving involves dealing constantly with unique and unpredictable situations, there's a lot you can learn only once you've had some actual experience behind the wheel. That's why, in our courses , we stress that drivers ed is just the beginning of a lifelong process of learning to become a safe and responsible driver.
In addition, there's a great deal to know about the process of buying, owning, and maintaining a vehicle that isn't covered in most standard drivers ed classes. As a result, you may quickly find your confidence as a new driver deflated and yourself looking for answers to one driving-related question after another.
Of course, with so much information available online, new drivers have more resources at their disposal than ever before. Unfortunately, because there's so much to sort through, it can sometimes be difficult to know what to trust and what to ignore. To help you sort the best from the rest, we've put together this short guide to the top teen driver resources on the Internet. Here, you'll find out where you can learn more about defensive driving, maintaining your car, getting a car insurance policy, and more.
That said, for most teens the best and most immediate resource will be your parents, as well as any other family members who've been driving for years; an experienced driver can give you specific answers to your questions and provide first-hand knowledge of why certain actions are more dangerous than others when you drive. Also be sure to check out our DMV Resources page to get information on licensing and registration requirements. But if neither of these solutions gets you the answers you need, you can find in-depth information on any topic you might have questions about using the teen driver resources listed below.
Essential Teen Driver Resources
 Even after you've finished drivers ed, you may still have questions about certain driving procedures or want to improve your skills in performing certain driving tasks. (That's why, even after our students have graduated, we let them log back into their accounts and review what they learned in the course for  up to three years  .) The following sites provide additional insight into crucial driving tasks like parallel parking, interacting with other drivers, and driving defensively.
 Drivers Ed Guru  : Here you'll find various articles discussing the proper procedures for performing essential maneuvers and dealing with common situations you'll encounter as a driver. While not an official drivers ed provider, Drivers Ed Guru is an excellent source of supplemental information that can help you improve your driving skills. In addition to detailed information on learning to drive and dealing with driving emergencies, you'll find a number of informative how-to videos and reviews of products that may be useful to novice drivers.
 70 Rules of Defensive Driving  (Road Trip America): If you're planning a long excursion, Road Trip America provides excellent guides on how to plan a trip, make a map, and choose a hotel. But for the novice driver, the most useful resource on this site is this collection of 70 Rules of Defensive Driving. The advice contained here covers everything from paying attention (rule #1) to dealing with light glare (rule #34), knowledge that can help you learn to think like a driver and maintain the proper mindset for protecting yourself in any situation you encounter on the road.
Driving Tools and Interactive Features
 While it's always useful to have additional information at your disposal, a number of companies also offer various online tools to help you understand and improve your driving. Often sponsored by major car manufacturers or auto insurers, these teen driver resources are nevertheless relevant for everyone learning to drive, no matter what kind of car they drive or who they're insured by. These interactive features can help you recognize the risks of distraction, manage your supervised driving with your parents, and understand the monthly costs that go into owning a car.
 Teen Driver Safety  : A wide range of interactive tools to help guide you through the process of becoming a driver are available at this site, created by State Farm Insurance. Improve your scanning skills with the Road Aware tool, and use the Road Trips feature to get the most out of your supervised driving practice. (More resources to help teens and parents during the licensing process can be found at Keys2Drive , a guide to teen driver safety created by AAA.) In addition to these web apps, the Teen Driver Safety website also offers useful information on state laws, driving statistics, purchasing a car or insurance policy, and much more.
 TeenDrive365  : Some of the most useful resources found at this Toyota-sponsored site include Heads Up , a distracted driving simulator that makes it easy to see why texting and driving can be so dangerous, and The Real Cost of Driving , a simple calculator that helps you figure out how much driving will cost you each month based on your car's price, gas and maintenance costs, and insurance fees. You'll also find interesting multimedia presentations, guides to dealing with your parents and your peers, and entertaining safe driving PSAs created by teens for the annual TeenDrive365 Video Challenge .
Buying a Car
 If you're thinking about buying a car, the best place to start is our  Car Buying Guide for New Drivers  , which provides a general overview of the process and identifies the main things you should know before visiting a dealer or used car seller. For more detailed information on what to expect and what to do when buying a car, consult the following sites:
 First-Time Car Buyers Guide  (Edmunds.com): Edmunds.com is one of the most thorough resources for car buyers on the Internet, and this guide for novice car buyers is no less comprehensive. Here you'll find multiple articles to help you understand every stage of the process of purchasing a vehicle, including information on what to look for when choosing a car and how to get the most out of online research tools.
 Car Buying Tips  : Created to help inexperienced car buyers become more informed consumers, this site features countless articles to help you understand the process better. The guide to buying a used car available here is particularly useful, as are the additional resources available at the bottom of the page. These include detailed car-buying spreadsheets that you can download for free to help you set your budget and calculate your monthly lease payments.
Vehicle Maintenance
 After buying a car, it can be easy to get so caught up in the new freedom it brings that you lose sight of the responsibilities that go along with it. For many, vehicle maintenance is frequently one of the most mysterious aspects of being a new driver. Talk to your parents about their maintenance routines and ask them for recommendations on finding a reliable mechanic. Then check out these sites:
 Be Car Care Aware  : Teens should be sure to bookmark this site, which was created to help drivers get unbiased maintenance advice so they can keep their cars in good condition and minimize environmental impacts of driving. Resources available here include a car care guide you can print out and keep in your glove box with your vehicle owner's manual, as well as tools for creating a car service schedule and advice on maintenance tasks you can perform at home. The " Go Green " section is a must for any driver who wants to reduce the environmental impacts of his or her car.
 DriverSide  : When you're looking for a mechanic, or even trying to find replacement parts or accessories for your car, DriverSide can help you find the information you need. In addition to an extensive directory of mechanics in your area, this site features tools to help you diagnose problems, determine whether a recall notice has been issued for your car, and estimate the costs of repairs. Users who sign up for an account can also receive discounts on car maintenance and automatic recall notices for their cars.
Auto Insurance Basics
 Because most drivers get into a crash at some point or another, every state in the U.S. requires drivers to maintain some level of car insurance to help cover collision costs. However, the only information many drivers (especially young drivers) get comes from commercials featuring talking animal mascots. The following websites can help you make sure you that you have accurate and reliable information before making any insurance decisions.
 Car Insurance for Teens  (Insurance.com): Designed to help consumers search and sort through different insurance options available to them, Insurance.com features a number of articles and guides on what to look for when choosing an insurance policy. In particular, the site features useful teen driver resources like this guide for young drivers, which can help you figure out whether it makes sense to have yourself added to your parents' insurance policy or to enroll in a new policy of your own.
 CarInsurance.org  : If you have questions about what car insurance covers and how to make sense of the fine print, it's very likely you'll be able to find the answers using the insurance guides available on CarInsurance.org. What's the difference between a good policy and a bad one? What are your insurance obligations after a collision? The information you need can be found on this site, along with a number of useful articles specifically focused on insurance for students and teen drivers.
In addition to the sites listed here, if there's any topic you have questions about we recommend that you search for specific information for your city or state, as laws, insurance requirements, and the availability of driver resources vary from place to place. Be sure to check out the website for your state's licensing agency (such as the DMV, DPS, or Secretary of State), as these resources often include useful information for teen drivers, including online copies of the state's driver manual.
Remember, informed drivers are safer drivers. By taking advantage of the teen driver resources available online, you can reduce your driving expenses, keep your car running longer, avoid tickets and collisions, and simply have a more stress-free experience every time you get behind the wheel.
Stay Informed
Stay current with blog updates, new offers, and exclusive deals! Join our mailing list today.